Whoever has a pet knows: they are family members and, like babies, they make it necessary to take care of the decoration of the house.
The pets are beings full of love and cuteness, capable of bringing us a smile even in the most stressful days. However, as living beings with wants and needs, they need a lot of care.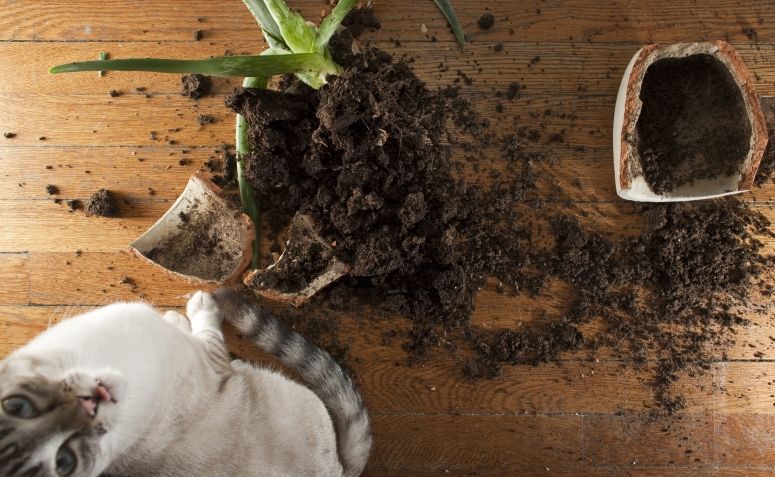 In addition to providing adequate nutrition, giving vaccines and periodically consulting with your veterinarian, you need to ensure that your pet will have its own space that is safe, sturdy and easy to clean.
This does not mean, however, that the whole house will be transformed into a kennel or a cattery – unless you want, of course. Check out our decorating tips for those who want to keep the house in style while providing a cozy little place for furry friends.
1. Forget the expensive carpets
Carpets have an advantage over the carpet: it is much simpler to remove them from the environment to promote proper cleaning, removing hairs and odors.
To be even more practical, it is best to dispense with expensive carpets, as they will probably be the target of keen nails and physiological needs in the early days, or at least during the adaptation of your pet.
Choose a cheaper version to suffer less from each new yarn, giving preference to synthetic or sisal carpets. If you have a rug worth a fortune, try using it as a wall decoration or make sure it is in an inaccessible room for your pet.
2. Give preference to hard floors
Laminate, stone or ceramic floors are easier to clean and maintain than a carpet flooring. In addition, these materials are cooler on hot days, providing a relief for our furry friends who suffer from the heat.
Just be careful not to opt for floors of very slippery materials that make it harder for older pets to move around and can cause accidents. If this is the case in your home, non-slip mats can make life easier for your little friend.
3. Protect fragile items
That vase inherited from your great-grandmother needs to be very well protected, as well as the collection of crystals and porcelains that you bought from your travels. After all, if your dog is happy and wagging its tail or if your curious kitten decides to inspect the object, it is possible that its objects turn into pieces.
To be able to display your decorative items without fear, the tip is to leave them in closets with sturdy glass doors, proof of more euphoric pets.